LEAD THE WAY
"Courage is the most important of all the virtues, because without courage, you can't practice any other virtue consistently."
- Maya Angelou
Discover Your Strengths
leadership, team development & employee engagement - all using your greatest talents
Let's use the CliftonStrengths Assessment as a guide and resource to explore the natural talents of your team. Understanding how we naturally think, feel and behave provides a road map for what we need and what we bring to the teams we work and live within. Using this framework for nurturing your team is a positive, fun and energizing way to build a productive and engaged organizational culture. This can be done in a series of short sessions, or a one to three day long off-site retreat. You choose the path, the strengths find the way. I am a Gallup Certified Strengths Coach. Working with you and your team to understand the power and potential of your individual and team strengths is my absolute favorite thing to do. The result will be increased employee engagement, a winning culture and a happier workplace.
Learn to Lead with Courage
values & managing change
The signature workshop at Ninja Courage. What do you want to be brave for? This workshop explores courage as the foundation for leadership. Personal values clarification gets to the heart of what is most important to you. Come full circle on leadership training by understanding how to implement all the other workshops you have attended in your career. By clarifying your values, you will leave this workshop with the confidence to use all of the other leadership skills you have learned along the way. This workshop has been featured at the University of Southern California Sol Price School for Public Policy, numerous Chamber of Commerce Leadership Classes and several professional networking groups.
"The secret of change is to focus all of your energy, not on fighting the old, but on building the new."
Socrates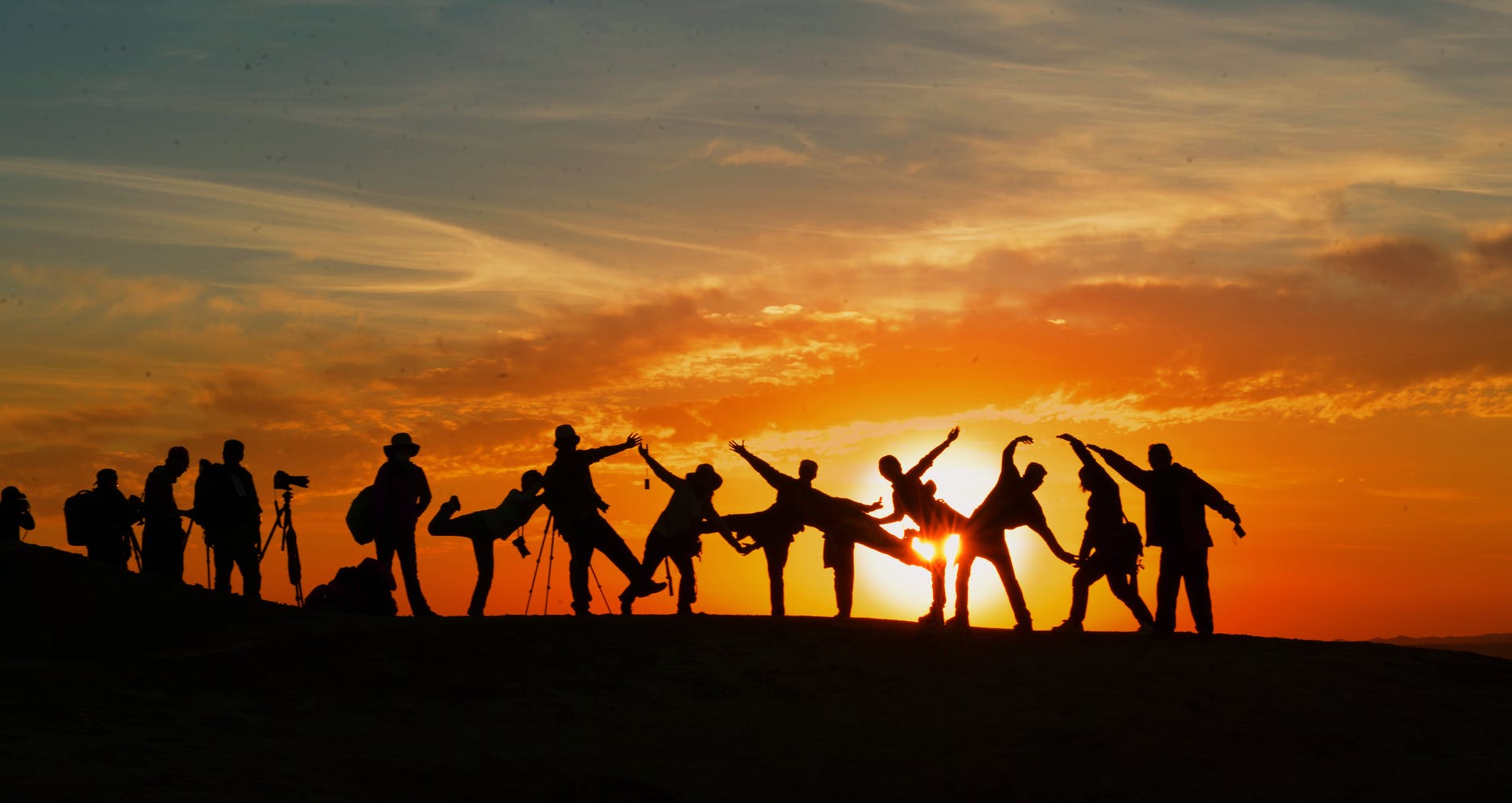 "You can learn more about a person in an hour of play than in a year of conversation."
Your Best Off-Site Retreat
Meeting & off-site retreat planning & facilitation ; Experiential & Adventure Based Training : Reset & recharge
You want to have some fun with your team, but you also want to be a learning organization. I am available to facilitate your team, organization or group using activities, adventures and initiatives. Experience based learning is a great way to understand individuals and how your team interacts. Orientation to Ninja Courage events begins with non-competitive, playful warm up games. Problem-solving initiatives are then introduced in a sequential manner designed to gradually initiate a sense of disequilibrium among participants. This refers to a state of internal conflict that occurs between old patterns of thinking and new information. Challenges are presented just outside of participant's comfort zones to promote the integration of new knowledge, a reshaping of existing perceptions and a group process of facing resistance to change. The completion of tasks leads to feelings of group accomplishment that improve interpersonal communication, team problem solving skills and overall morale. Using creative debriefing techniques, participants are encouraged to generalize their experiences to future behaviors, relationships and work endeavors. And above all else, the point is to have some fun together!
I am available to facilitate your meeting, strategic planning session, brain storming session or stakeholder meeting. Creative, fun, interesting, engaging, not boring...all the adjectives that can describe your next off-site. Want to learn something? We can do that too. Want to have fun with each other? We can do that.
Executive Coaching
Operationalize Your Vision
Are you looking for a strategic thought partner? I'm a Gallup Certified Strengths Coach. Understanding your natural talents is the first step to making your dreams a reality. Let's take that dream of yours and make it come true. You have big, audacious, creative goals. You want to take your business to the next level, but it's lonely at the top. Being a leader takes vision, creativity and educated risk taking. But all that future thinking and inventiveness can leave the day to day a little messy.
You have a vision and strategy for your company, along with measurable results you want to achieve. You're a C level leader or Executive Director who wants to create a productive, mission-driven, thriving team. You're running a mid-level size organization and looking to expand. You care about your leadership team, but currently, personnel issues, productivity and efficiency issues are holding you back. There are communication break-downs and conflicting personality types on your teams. You know that if you can increase productivity your company will be able to hit their financial targets. You just don't know how to get them there. You're a brilliant strategist, that's how you got where you are today. Your next edge is being able to articulate that strategy to your stakeholders and get your team engaged, productive, happy, and meeting the results you've outlined.
Course. Workshops. Classes. Topics.
leadership tools & resources to next level your business & your career
Time Leadership: Based on David Allen's Getting Things Done book and resources, this workshop will introduce principles of self-management to increase productivity and efficiency. This is a great on-boarding strategy for new employees and an important refresher for current employees. If you have motivated employees who have trouble prioritizing or managing heavy workloads, this is the workshop to start with. I can provide the principles and strategies in a group setting, then work with individuals to set up their own personalized system to Get S***T Done. This workshop is also available in one on one executive coaching sessions.
Situational Leadership: Learn how to implement situational style leadership in your organization for the most effective way to manage inexperienced or difficult employees, develop potential and nurture talent. Based on the Paul Hersey and Ken Blanchard model, I will teach you the fundamentals of situational leadership and coach you and your supervisory team on how to implement this practice effectively. Situation style leadership is a great skill for new supervisory staff and an excellent tool to support even the most experienced manager. This model works especially well with managers and supervisors who are reluctant to address problem behaviors. This workshop is available in group and individual formats.
Managing Change: Leading your organization, department or team through a transition is a daunting project. People are naturally uncomfortable with change, leading them to resist, oppose and disengage. Communication, leadership and consistency are keys to successful change. Using Bridges' and Kotter's change models, I can help you lead the process, get strong buy-in from your stakeholders and enjoy your success.
Next Chapter Leadership: A course in leadership skills, values clarification, strengths based leadership and building courage.